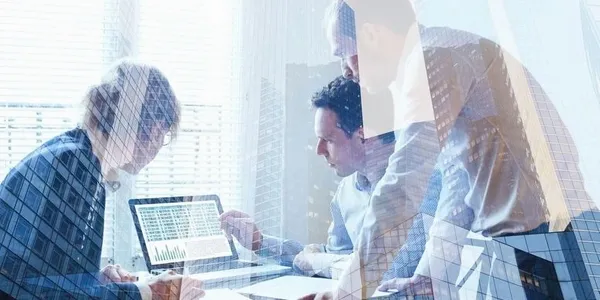 Supporting Breakthroughs, Best Practices, and Benchmarks™
Central IQ and the xIQ Family of Companies help innovators, entrepreneurs, and executives accelerate their speed to U.S. market entry, market penetration, and market leadership. We focus on market access, market messaging, and market engagement in the healthcare, education, and social-services sectors—so industry pioneers can jumpstart their revenues, operating efficiencies, and earnings growth while improving the well-being, productive capacity, and socioeconomic status of individuals, organizations, and communities.
Leadership Team
Synthia Laura Molina, MBA, BSc
Founder, CEO, and Managing Director
Central IQ, Inc.
2243 Martin Ct., #112
Irvine, CA 92612 USA
Phone: +1 949-336-1691
Fax: +1 949-336-1692
https://centraliq.com
Synthia Laura Molina is an expert in market, corporate, and development—and she currently focuses on value creation at the convergence of the healthcare, education, and social services sectors.
With three decades of experience as a tech-savvy, content-producing program director, earnings driver, and social benefit strategist, she is skilled in (1) accelerating market, corporate, and product development by clarifying mission; (2) creating and measuring what matters; and (3) empowering talent with purpose, competencies, and enabling technologies.
Prior to realigning with ReimbursementIQ—a company Molina co-owned in the 1990s—Molina founded Central IQ and Mission Accomplished, where she delivered industry analysis, strategic planning, and business development services to help healthcare pioneers lead emerging markets.
Molina developed strategy, leadership, and general management expertise through progressive positions in quality control, laboratory sciences (microbiology and chemistry), quality assurance, regulatory affairs, R&D, marketing research, product development, product management, marketing management, sales, sales management, business development, operations management, and various C-Suite roles.
In the early 2000s, as CEO of ABC Coding Solutions, she secured federal review of the company as a national standard-setting organization for HIPAA-compliant codes representing allied and public health, nursing, complementary and alternative medicine, and other integrative healthcare practices.
In the mid-1990s (while serving as a corporate director, strategic advisor, and content developer for HealthIQ–a health economics, reimbursement strategy, and hub service pioneer subsequently acquired by Elsevier and Parexel), she directed the Drucker MBA program at The Claremont Colleges and helped the Drucker School achieve even greater national prominence among management education programs.
Between 1990 and 1995, she served as Director of Marketing Research and Vice President of Industry and Business Development for HealthIQ, supporting more than a dozen brand-name BioPharma and MedTech companies and facilitating the growth of Quantum Health Resources from startup to $200 million in revenue.
In the late 1980s (while completing her graduate studies), she was hired to save over a million lives and resolve a catastrophic international crisis for Baxter Healthcare Corporation and the American Red Cross, involving hundreds of production lots of HIV and Hepatitis-tainted blood products. She audited dozens of plasma donation centers and blood banks in relation to quality assurance practices. She drafted the companies' quality transformation roadmaps to assure product and patient safety—and she made CxO level recommendations essential to rebuilding worldwide trust in the Baxter and ARC brands.
In the mid-1980s (while pursuing an MBA), she was hired to resolve a devastating FDA 483 letter and co-led a regulatory affairs, quality systems, and new product development turnaround for Ioptex Research, Inc., supporting its nine-figure acquisition by Smith & Nephew.
In the early 1980s (while completing her undergraduate studies), she managed quality engineering projects in the quality control department and science laboratories of a newly acquired Johnson & Johnson subsidiary.
Molina's consulting engagements have included corporate planning and product/portfolio optimization initiatives for brand-name companies (such as Abbott, AmerisourceBergen Corporation, Amgen, Bristol-Myers Squibb, Eli Lilly, Genentech, GlaxoSmithKline, Merck, Novo Nordisk, Pfizer, and Philips Medical Systems), and for market-transforming information technology and electronic commerce companies (such as Manhattan Associates, WebMD, and VeriFone).
Molina has written dozens of articles in health industry trade publications and is a go-to resource for healthcare authors, speakers, and the press. An author, public speaker, and subject matter expert on health industry and corporate evolution, Molina has presented at dozens of health industry conferences on topics such as strategic management, product portfolio evaluation and planning, health economics, outcomes research, disease management programs, performance and outcomes-based payment systems, gain-sharing initiatives, health-related data standards, consumer-driven healthcare, health information system interoperability, and social HMOs.
A University of California Alumni Scholar and recipient of the 2004 Distinguished Alumni Service Award at Claremont Graduate University, she earned honors in the Premedical Science programs at the University of California at Berkeley and Pomona College, holds a Bachelor of Science degree in Management and Organizational Behavior from the University of La Verne (completed while working full time in the health industry), and was ranked first in her class in the Drucker MBA program at the Peter F. Drucker and Masatoshi Ito Graduate School of Management, near Los Angeles. She currently serves on the Drucker Industry Advisory Board and does volunteer TV camera work, content development and syndication, and career coaching.
Jan Alvarado, BA
Subject Matter Expert (SME): Market Access
Reimbursement IQ
2243 Martin Ct., #112
Irvine, CA 92612 USA
Phone: +1 949-336-1691
Fax: +1 949-336-1692
https://reimbursementiq.org
Offering more than 30 years of market, corporate, and product development experience for pioneering healthcare companies, Jan Alvarado has led ReimbursementIQ, a third-party payment consultancy (in its various corporate forms), since 1991. With P&L responsibility, a background in cross-functional program and project management, and a demonstrated track record of optimizing organizational performance through M&A events, she has over 25 years of experience securing highly favorable, precedent-setting coverage, coding, and reimbursement policies on behalf of healthcare providers, health industry manufacturers, and patient advocacy groups.
Alvarado offers broad and deep knowledge of healthcare finance, healthcare administration, and healthcare delivery systems—and she specializes in assisting pharmaceutical, biotech, medical device, medical food, and healthcare service companies with the development and implementation of creative pre- and post-launch strategies, operations, and tactics that minimize third-party payment challenges and facilitate patient access to worthy new treatment modalities. Her market access skills include legislative policy analysis, third-party payment analysis, strategic reimbursement planning, coding analysis and acquisition, insurance verifications, eligibility determinations, prior authorizations, strategic coding, insurance billing, insurance claims management, payment precedent-setting, reimbursement optimization, and denial management.
Having worked on groundbreaking healthcare finance, administration, and innovation projects for startups, small to mid-sized business (SMBs), and multinational corporations (MNCs), Alvarado has managed strategic planning programs, new product development projects, reimbursement helplines, patient assistance programs, and insurance billing operations to benefit not only client-company shareholders but also other critical constituencies. She provides mission-critical strategic guidance to a broad range of stakeholders concerned with ensuring cost-effective and medically necessary care is properly covered, coded, and reimbursed.
Alvarado holds a Bachelor of Science degree from the University of California at Irvine, is involved in a broad range of value-related innovations, and is an industry pioneer in 360-degree impact analytics.
Susan Horn, BA
Subject Matter Expert (SME): Patient-Support Helplines and Hub Service Operations
Reimbursement IQ
2243 Martin Ct., #112
Irvine, CA 92612 USA
Phone: +1 949-336-1691
Fax: +1 949-336-1692
https://reimbursementiq.org
Susan Horn has more than 25 years of experience developing and implementing third-party payment strategies for health industry pioneers leading cutting-edge pharmaceutical, biologics, medical device, food-as-medicine, acute care, group practice, and alternate site markets.
As ReimbursementIQ's Client Operations Director, she supports senior managers in developing go-to-market strategies for new medical products; trains leadership teams, market access professionals, and patient access specialists; and oversees payment precedent-setting projects, reimbursement helplines, and compassionate care programs.
With more than 10 years of revenue cycle management experience for durable medical equipment (DME), home healthcare (HHC), and home infusion companies, Horn is an expert in capitated contracting, value-based purchasing, coverage policy solicitation, new code acquisition, insurance billing strategies, claims denial management, and more.
Her career highlights include securing coverage for a category-creating Orphan Drug for Severe Combined Immunodeficiency (SCID) that enabled children with the "Bubble Boy Disease" (adenosine deaminase deficiency) to live normal lives; establishing payment precedents (under both medical benefits and pharmacy benefits) for medical foods essential to the survival of children with failure-to-thrive diagnoses; and winning denial-related appeals centered on drugs' off-label uses in treating cancer patients.
Horn holds a Bachelor of Arts degree in Social Welfare from California State University at Long Beach and earned supplemental credentials in geriatric health optimization.
Zenobia Walji, MBA, BA
Subject Matter Expert (SME): Global Value Dossiers and International Markets
Reimbursement IQ
2243 Martin Ct., #112
Irvine, CA 92612 USA
Phone: +1 949-336-1691
Fax: +1 949-336-1692
https://reimbursementiq.org
Zenobia Walji is a MedTech industry expert, volume-to-value (V2V) transition specialist, and global marketing strategist with 25+ years of leadership and organic-growth experience serving leading multinational corporations (MNCs) within and beyond U.S. markets.
She has held local, national, and global leadership roles in strategic planning, marketing, and sales—navigating both fee-for-service (FFS) payment systems and capitated, value-based contracting (VBC) environments for brand-name medical device companies including Johnson & Johnson, Medtronic, and Stryker.
Walji's ability to drive top-line and bottom-line growth (e.g., for established or acquisitive new [$100M], mid-sized [$500M] and large [$2B] medical device businesses) was developed through multidisciplinary, cross-functional, and trans-geographic headquarter roles in the U.S. and
Asia-Pacific.
Known for breakthrough business insights, a servant-leadership style, and performance standard-setting by leadership example, Walji has successfully led efforts to build and then implement multi-year worldwide strategic plans across radically varied public health policy and healthcare financing systems. Her passion for people—combined with her insightful understanding of country-specific medical-practice drivers—has won her the support of C-Suite executives; key opinion leaders (KOLs) in science, medicine, and technology (STM); and surgical-allied professionals. She offers unparalleled expertise in influence analytics, complex problem solving, and stakeholder alignment toward improved economic, clinical, and humanistic outcomes (ECHOs).
Having started as a U.S-based sales rep and having quickly moved into international assignments serving teaching hospitals and other world-class healthcare provider organizations, Walji was a pioneer in driving the adoption of new technology, real-world data (RWD) collection, real-world evidence (RWE) building, and real-world value-creation. As far back as 1989, she engineered customer-centric win-win business relationships and executed exclusive multi-year contracts with performance guarantees that positioned both Med Tech manufacturers and their change-resistant customers for sustainable, double-digit earnings growth based on clinical performance, business outcomes, and community impacts.
Walji earned a Bachelor of Arts degree in European Studies and Philosophy from Claremont McKenna College (a top-10 liberal arts college) and an MBA in International Marketing from the Peter F. Drucker and Masatoshi Ito Graduate School of Management at Claremont Graduate University. She is fluent in six languages and is widely viewed as a compassionate "pressure tester" who brings extreme methodological rigor and fresh eyes to client assignments.
Gerace Chuang Gerace, BSc, MBA
Subject Matter Expert (SME): Value-Based Contracting and Payment Analytics
Reimbursement IQ
2243 Martin Ct., #112
Irvine, CA 92612 USA
Phone: +1 949-336-1691
Fax: +1 949-336-1692
https://reimbursementiq.org
Gerace Chuang Gerace is a CxO-level quantitative researcher, analyst, and strategist—and pioneering contract engineer—with more than 25 years of experience evaluating and reengineering stakeholders' financial relationships to optimize economic, clinical, and humanistic outcomes (ECHOs) of care.
In the early 1990s, as a senior research analyst and strategic project director for HealthIQ, Gerace applied her market-leading understanding of third-party payment drivers in formulating revenue-optimization strategies and developing pioneering business plans for Healthcare 100 companies—ensuring biopharmaceutical, medical device, and healthcare provider organizations would thrive during the transition from indemnity health insurance plans to managed care plans.
In the mid-1990s, Gerace assured quarter-over-quarter earnings growth for FPA Medical Management, a risk-bearing managed care organization (MCO) by co-designing Health Maintenance Organization (HMO) and Preferred Provider Organization (PPO) service offerings; developing clinical, financial, and administrative scorecards and dashboards; and then running technology-enabled multivariate analyses across claims databases, identifying and managing key performance drivers across a $500 million book of business, and 600,000 capitated members.
In this role, Gerace ran analytics in support of acquisition strategies; pioneered risk-sharing and gain-sharing contracts between self-insured employers, health plans, and regional healthcare provider organizations; and developed quantitative models to support M&A offers, facilitate shared-risk contracts, negotiate rates, audit performance, recover shared-risk settlements, and position contracting parties for improved clinical, financial, and administrative performance over time. She also accelerated the growth of a market-leading health plan by performing industry analyses, due diligence-based organizational performance reviews, and scenario-based valuation appraisals of hospitals, medical groups, and other healthcare entities. Her research work extended from longitudinal claims analytics to quantitative reviews of member Independent Practice Associations (IPAs), ambulatory care facilities, specialty medical groups, and freestanding clinics—all in support of direct-to-employer contracts and quality-assured participating providers. Extending from physician report carding and in-depth service-line analyses to pro-forma financial statement development for business plans, her quantitative analyses were central to the MCO's market-leading PPO-network development, capitated contracting, and fee-for-service negotiating strategies.
In the early 2000s, Gerace served as Director of Operations for an oncology management group at the world-renowned City of Hope, overseeing a broad range of operating margin and clinical outcomes determinants including facility management, human resource management, business and clinical process development, information system selection and oversight, and more.
In a concurrent role, she served as the Manager of Business Development for the City of Hope hospital, running reimbursement forecasts, net present value (NPV), and internal rate of return (IRR) analyses in relation to new business opportunities ranging from new staffing and medical practice acquisition models to new clinical service lines (e.g., building new treatment centers and acquiring new imaging technologies).
Following her time at City of Hope, Gerace co-engineered CxO and VP dashboards and ran high-level analytics for seven senior executives (including the Vice Presidents of Marketing and Sales)—working closely with the information technology teams in running quantitative analyses to support global market reviews, scenario-driven business planning, marketing strategies, capital equipment leasing models and supply pricing, territory realignments, compensation and commission schedule development, and other mission-critical initiatives.
Over the past 15 years, Gerace led an International Arts business, developing an online brand and revenue stream so strong that it grew quarter over quarter even through the Great Recession. She rejoined the original HealthIQ leadership team in 2018, committed to building 360-degree impact accountability into value-based contracts to help critical health industry stakeholders achieve the Triple/Quadruple Aim of reduced per capita costs, improved population health, and enhanced patient/provider experiences.
Gerace earned a Bachelor of Science degree in Biology with a minor in Social Ecology from the University of California in Irvine. She holds an MBA in Finance and Healthcare from the University of Southern California.
Edward Silverman, PhD
Subject Matter Expert (SME): Data Analytics Including Preventive, Diagnostic, Therapeutic, Palliative Practice Patterns and Payment Practices
xIQ Family of Companies
2243 Martin Ct., #112
Irvine, CA 92612 USA
Phone: +1 949-336-1691
Fax: +1 949-336-1692
https://xiqfamilyofcompanies.com
Ed Silverman is a life science expert, scientific problem-solver, and biomedical communications specialist who offers world-class competencies in data analytics, scientific collaboration networks, and evidence-based criticism of biomedical publications.
Silverman's ability to create breakthroughs and best practices in data science and drug development stems from strong bench-science capabilities and a translational mindset. He has not only advanced the fields of differential gene expression, monoclonal antibody development, and memory retention and loss; but also developed a novel assay for measuring anti-fungal properties, a method for assessing the brain impact of cellular telephones, and a market-leading system for assuring the commercial success of groundbreaking biopharmaceuticals.
With training in molecular biology, genetics and epigenetics, and biochemistry, Silverman manages clients in the BioPharma and MedTech industries and oversees the Voxx Analytics team focused on Key Opinion Leaders (KOLs), Market Access drivers, and Real-World Evidence (RWE) development toward value accountability.
A relentless knowledge seeker and practiced public speaker, Silverman previously served as an adjunct professor of Biology at Chapman University; won a Baxter Postdoctoral Fellowship at the world-renowned California Institute of Technology (CalTech); and is widely recognized for his skills in medical writing, data analytics, and visualization technologies.
A committed father of three, former Eagle Scout, and advocate of Boy Scouts of America and Girl Scouts of the USA, Silverman holds a PhD in Biological Sciences from City of Hope Graduate School of Biological Sciences and an undergraduate degree in Molecular Biology from Johns Hopkins University.
Analytical, Strategic, and Hands-On Support Services
Central IQ and the xIQ Family of Companies are committed to keeping you at the forefront of the volume-to-value (V2V) transition.
While being an innovator or early adopter isn't always the best strategy; it provides major advantages vis-a-vis value-based contracting (VBC).
Real-world data (RWD) and real-world evidence (RWE); value-based contracts (VBCs, including pay-for-performance [P4P], value-based payment [VBP], and outcomes-based compensation [OBC] agreements) can create or block access to millions of covered lives and thousands of providers at a time for years at a time.
Our analytical, strategic, and hands-on support services improve your market access, market messaging, and market engagement—and help you outperform less value-focused competitors—so you can take your rightful place at the forefront of the industry.